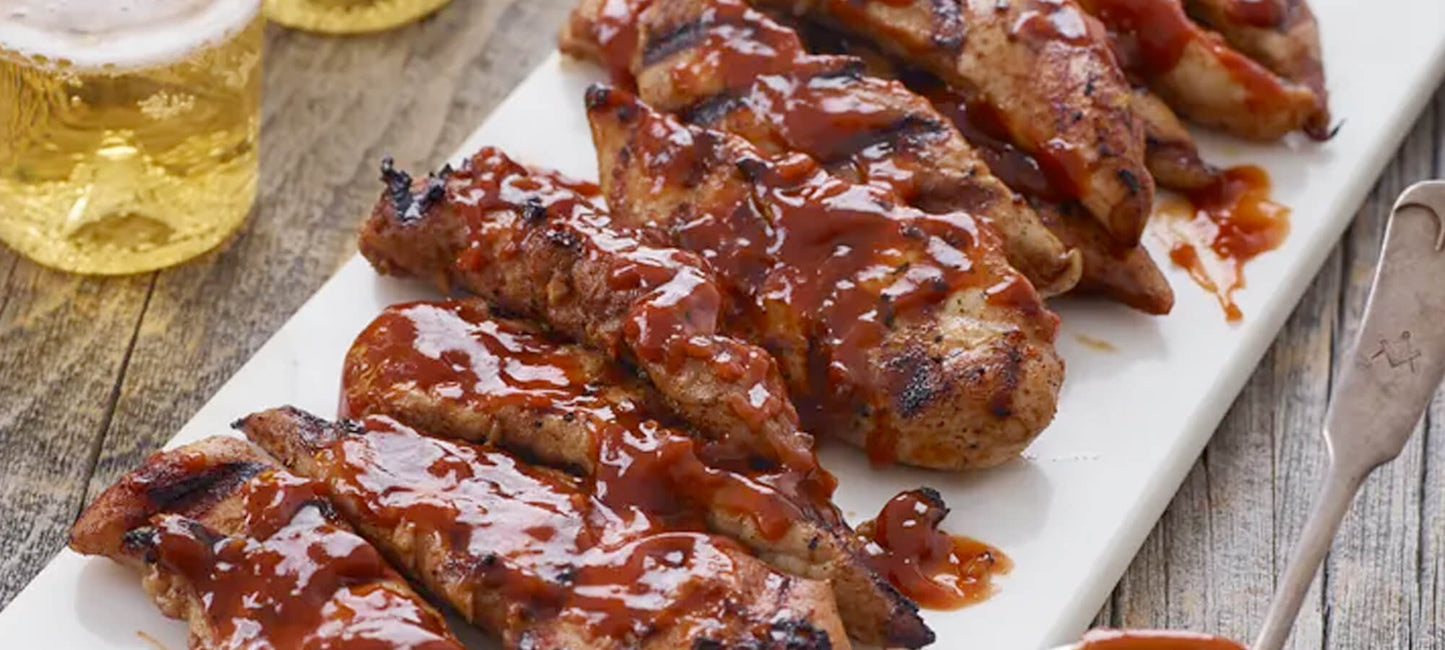 This easy BBQ chicken is absolutely loaded with smoky barbecue flavor.
Servings: 4
Prep Time: 15 Minutes
Cook Time: 10 Minutes
Total Time: 25 Minutes, plus at least 6 hours to marinate
Ingredients
FOR THE CHICKEN
1¾ pounds chicken tenderloins or boneless skinless chicken breasts
¼ cup vegetable oil
3 cloves garlic, minced
1¼ teaspoon salt
1 tablespoon packed light brown sugar
2 teaspoons smoked paprika
1 teaspoon ground cumin
1 teaspoon chili powder
⅛ teaspoon cayenne pepper
About 1 cup store-bought barbecue sauce or homemade BBQ sauce
Directions
If using boneless skinless chicken breasts, place the chicken breasts one at a time in a 1-gallon zip-lock bag; using a meat mallet, pound the breasts to an even ½-inch thickness. (Skip this step if using tenderloins.)
In a large bowl, whisk together the oil, garlic, salt, brown sugar, smoked paprika, cumin, chili powder, and cayenne. Place the chicken in the bowl and, using tongs, toss until the chicken is evenly coated with the marinade. Cover the bowl and place in the refrigerator to marinate for at least 6 hours or up to 24 hours.
Preheat the grill to high and oil the grates. Grill the chicken, covered, for 2 to 3 minutes. Flip the chicken, and then brush with some of the barbecue sauce. Cook for 2 to 3 minutes more. (Note that tenderloins will cook faster than breasts.)
Transfer the chicken to a serving platter and serve with the remaining barbecue sauce alongside.
---
← Older post Newer post →